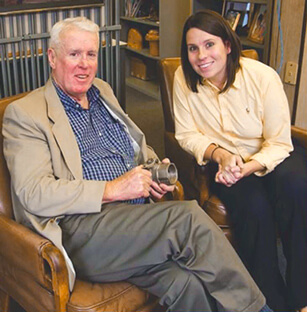 At Post Precision Castings, Inc. we have a modern, well-maintained 125,000 square foot facility that includes a high degree of automation, computerization, and support systems. We are recognized for the personal attention that we give our customers, and have a high level of commitment to quality and constant improvement. With full control of the production process, we can build the tool, manufacture the castings, and machine the castings all in one facility. We provide high-quality investment castings in 100 alloy steel compositions, including stainless, alloy steels, superalloys, copper nickel alloys, gray iron, bronze, and numerous corrosion resistant alloy steels. We can produce between 1 and several thousand castings, as well as castings ranging in weight from 1 ounce to 250 pounds. Our production capabilities include: ceramic cores, soluble wax cores, automatic wax injection machines, robotic ceramic shell building procedures, and automated grinding.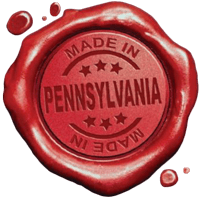 Made in Pennsylvania Since 1964
Tooling and Machine Shop
In-house tool and die shop – Keeps overall costs low and short lead times!
With in-house tool and die shop, we have the ability to:

Build new tools
Modify and repair tools as needed while in production
Alter an existing tool in order to realize its full potential and save production costs
Produce a metal or wax sample from supplied tooling for customer inspection in as little as two to three days (wax) or two weeks (metal)

Allows for turnkey Operation
Low cost injection molds
Electrical Discharge Machine (EDM) – used to machine hard metals which are difficult to machine using conventional techniques. EDM allows for cutting small or odd shaped angles
We provide electronic drawing file transfer using commercial file formats such as solid, IGES and DXF. All tooling quotes are based on the customer providing commercial file formats for Post to build or alter tooling/injection molds. Post reserves the right to re-quote orders where commercial files are not available.
CNC Vertical Machines (Bridgeport VMC 760 picture)
We operate a full service machine shop for small and large lot runs and we utilize excellent local machine shops if need be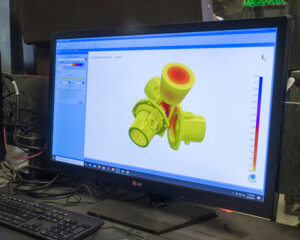 Engineering
Our experienced technical support personnel are available to intelligently discuss areas like tooling, alloy selection, specifications, our process, machining, etc. Our staff is trained to minimize production problems and assure that your needs are properly met.
We utilize the Mastercam CAD format for the quality review of common problem areas such as flatness, parallelism, straightness, and roundness.
We have an extensive selection of alloys
Design flexibility for internal and external configurations
We are able to produce rapid prototypes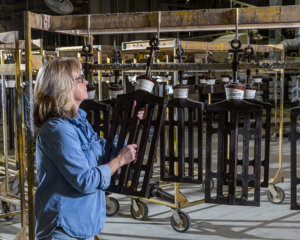 Finishing
In-house Heat Treat services
We also utilize reputable local heat treat providers
TIG and MIG Welding
In-house Kolene salt bath unit to economically leach and thoroughly clean ceramic material from hard to access internal core areas
Final Cleaning Options:

Pickle Finish
Aluminum Oxide Finish
Glass Bead Finish
Iron Shot Finish

Shipping Options

Cardboard Container
Cardboard Drum
55 Gallon Metal Drum
Wooden Crate
Alloy Specification Chart
Depending upon your order's pour weight, Post Precision Castings, Inc. offers 300, 500 and 1,000 pound furnaces to efficiently pour the minimum metal weight that keeps your metal costs as low as possible.
Performance
Low casting defect rate of .006% of casting sales
We offer Kanban – short terms delivery programs for higher volume parts
Our Company regularly exceeds our customer's 95% On Time Performance (OTP) expectations
Markets Served
Food And Beverage Processing
Pharmaceutical Processing
Material Handling Equipment

Fluid Handling Applications
Pumps And Valves
Seals

Chemical Processing
Petrochemical Processing
Pulp And Paper Processing

Construction Industry
Agricultural
General Machinery

Oil And Gas
Power Generation
Nuclear Applications
Fittings And Assemblies

General Industrial Machinery And Equipment
Recreational Equipment
Rail Industry
Military And Defense